Steel Windows London
Trendy and versatile, the strong, slim-profile frames of Steel Windows tap into the current trend for all things industrial. Notting Hill Glass have seen a surge in the popularity of Aluminium and steel based Doors through our customers and social media.  Steel-framed grid-like doors have the ability to completely transform a room; not just by giving it a cool, contemporary style, but also by opening up a space and letting in more light. Our Metal doors allow you to cleverly partition your property to create dynamic areas with different energies and styles, without compromising on light or space.
Aluminium Doors & Frames
Aluminium and steel doors are great for internal partitions. Small London Bathrooms and wet rooms can really benefit from a creative partition. We can install a Steel framed window with enhanced acoustics properties which allows greater privacy & reduced noise transferrance.
Steel Framed Shower Partition
The beauty of Steel or aluminium Frames is their versatility and durability.
Some of our customers have commissioned Aluminium Shower Frames for their style and practicality. Others have opted for Steel Framed shower partitions but both work really well in a modern home.
Cheap Steel Frame Alternatives?
The leading brand in steel frame doors and windows generally comes with a higher price. We use the highest quality materials to build our aluminium and steel framed windows and doors, but we dont charge for a named brand. This creates considerable savings for our customers. Particularly Aluminium style frames. We only provide the highest quality durable materials, but Notting Hill Glass can typically offer Genuine Steel & Aluminium frames at a price MUCH lower than our competitors. Ask us for a free Metal frame Quote.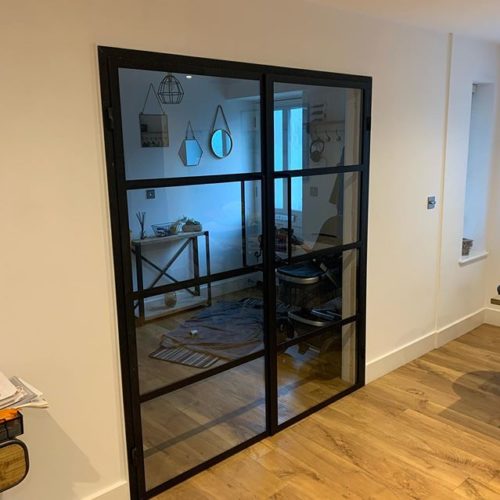 Metal Frame Doors FAQ
Where to buy Steel Frames London?
Notting Hill Glass supplies top quality durable Steel Frame Windows. We supply in and around the London area. Just ask for a free glazing Quote.
Do Metal Frames suit London homes?
The steel Frames are usually seen in Art Deco and Modernist style homes but they suit a variety of properties. Ask us to see how a Steel Frame window can improve your space.
Steel Frame Maintenance?
Double Glazed and thermal efficient these doors are very practical for modern life. Just keep the metal hinges lubricated and the steel frames clean and they will be a great investment. Most Modern Aluminium and steel framed designs will not rust.
Repair & Restore Metal Frames?
Many older Steel and aluminium frames installed in the Thirties, are still in use today. If you happen to still have originals, Notting Hill Glass provides Crittall Door Restoration & can restore them on site with minimal disruption.
We provide everything from basic adjustments for smoother openings, to full Crittall Frame Maintenance and refurbishment.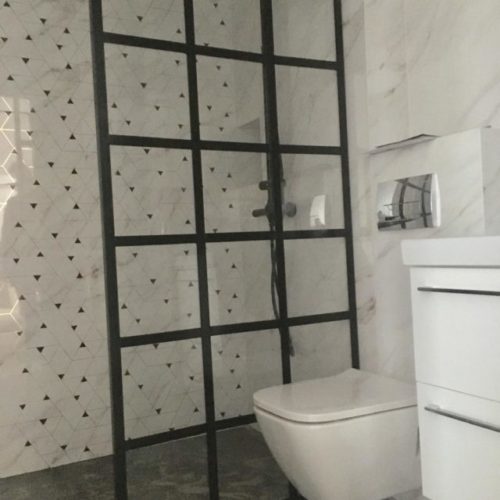 We are contactable 24 hours a day, 7 days a week and will arrive at your property within the hour to board up or replace glass immediately.